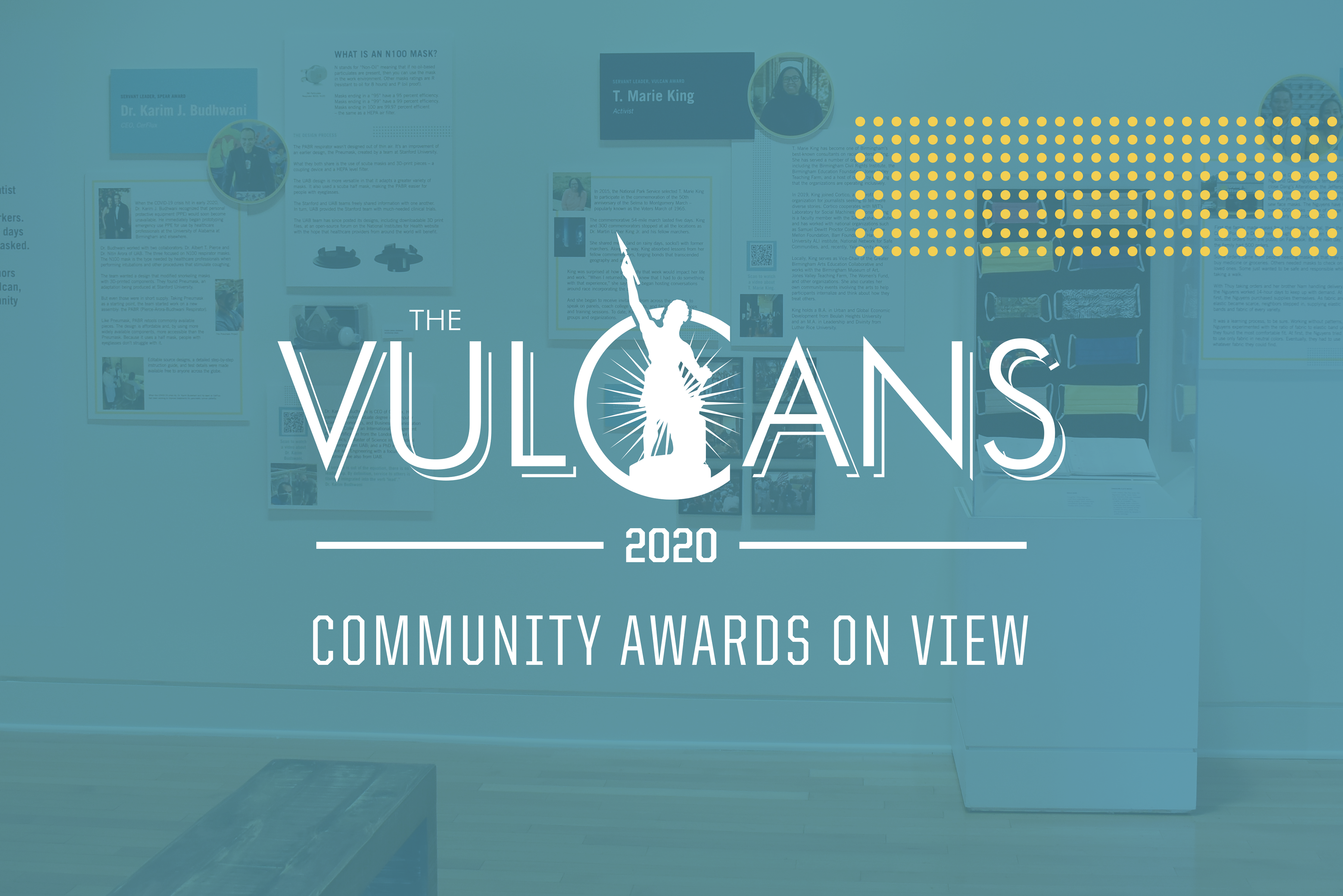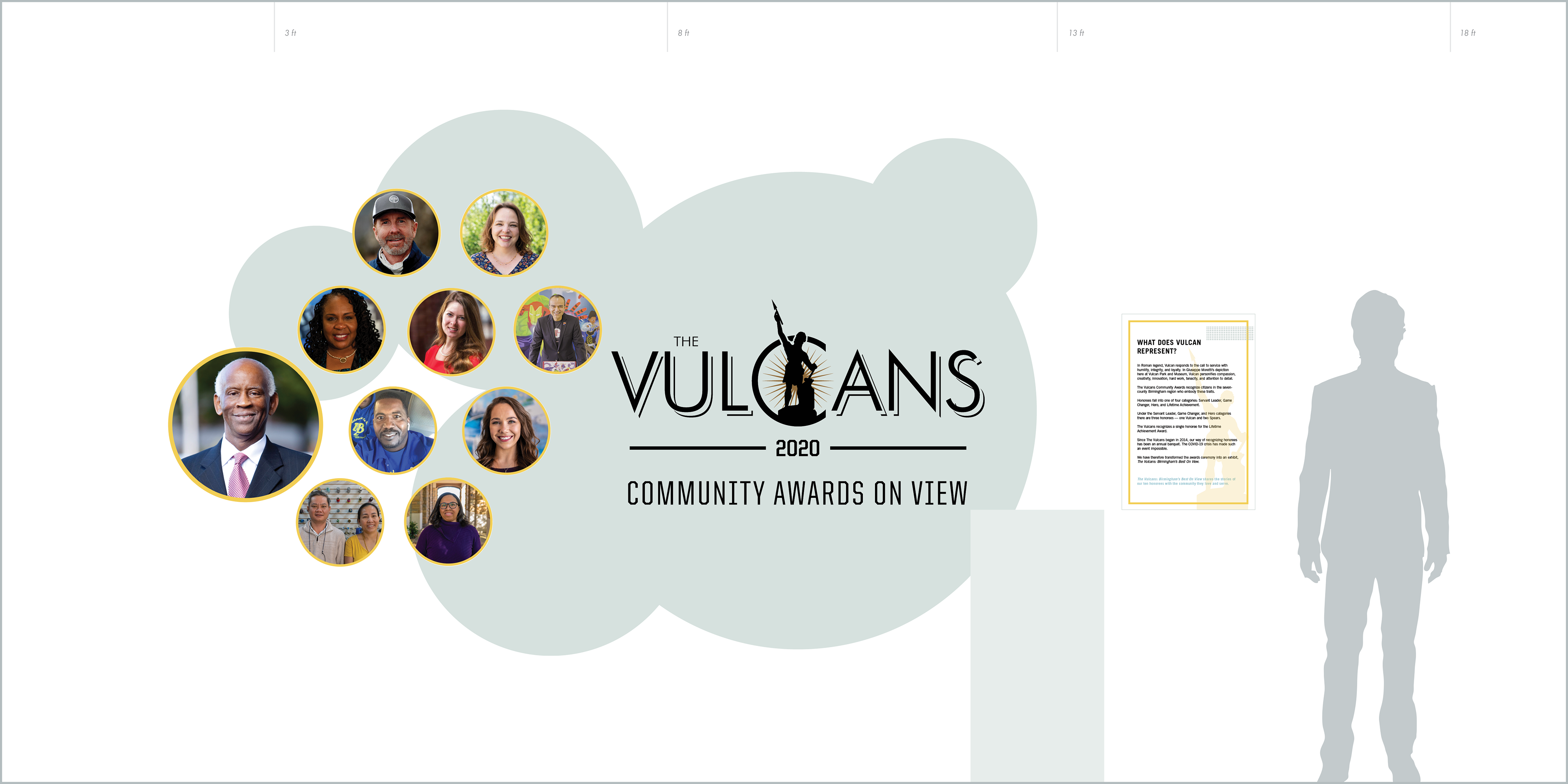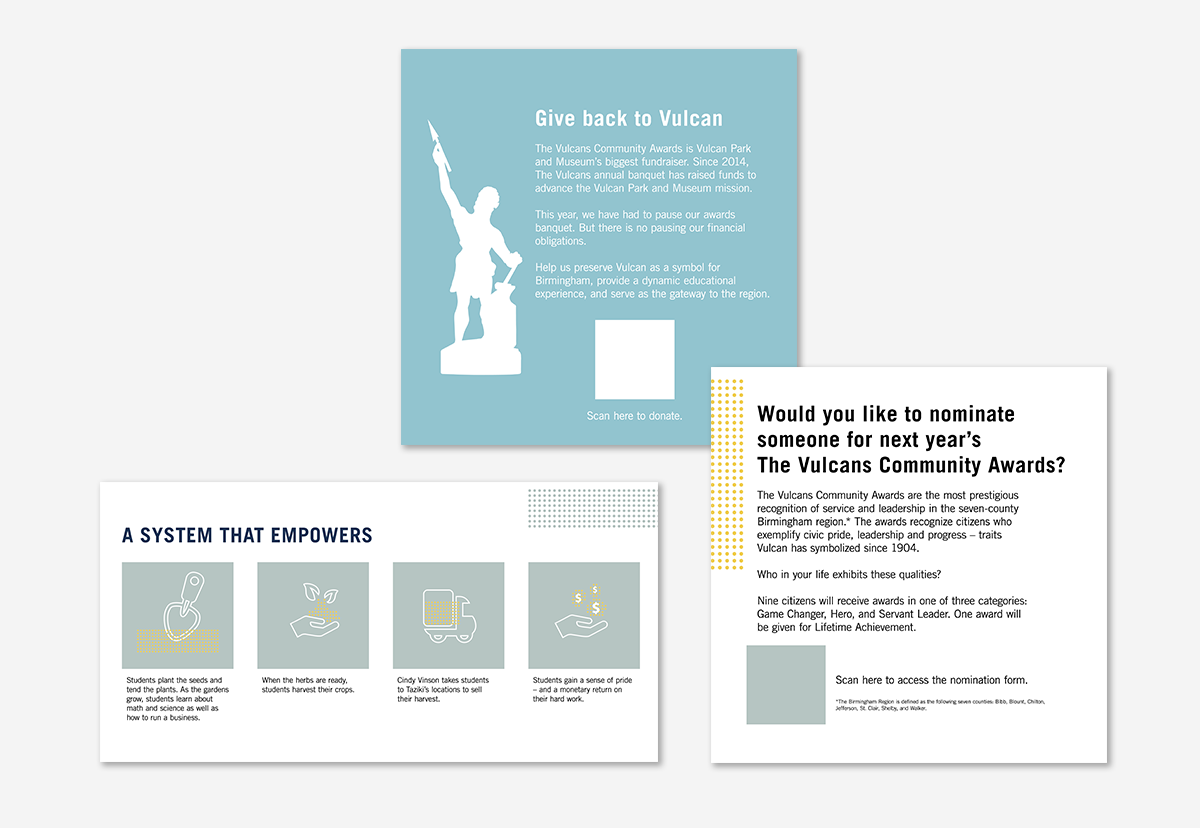 "Since 2014, The Vulcans Community Awards annual banquet has been Vulcan Park & Museum's way of honoring exemplary individuals for their service to the Birmingham community.   

The COVID-19 pandemic has made the annual gathering impossible this year. So, instead, Vulcan Park & Museum is featuring the 10 honorees of 2020 in the multimedia exhibit The Vulcans: Community Awards On View.

The exhibit is rich in imagery and accessible to visitors. Video links throughout the exhibit will allow visitors to hear directly from the honorees. The honorees have been invited to provide artifacts that illustrate their impact on the city."
This exhibit presented the challenge of transforming what is traditionally a one-night dinner honoring community leaders into a standing gallery experience. Existing design elements were incorporated into a full exhibit brand system.

As each honoree had similar text (biography, overview, impact, etc), each section was designed to be a series of overlapping panels. This provided a grouping system for each person and allowed for more space between honorees on the wall.

Circles and dots were used throughout to create a vibrant design that was sophisticated without being clinical or corporate. A color system indicated different levels and awards on each wall.