"Your work on the exhibit was remarkable! Every day we receive comments on the design work. Thank you for helping our vision come to light."
— Vulcan Park & Museum, Birmingham, AL
Seen above : exhibition digital ads | informational brochure and gallery guide | t-shirt designs | exhibition title wall mock-up | sampling of gallery wall panels | traveling component (standalone columns)
"After a decades long fight, women gained the right to vote in 1920 with the passage of the 19th Amendment to the U.S. Constitution. In 2020, Vulcan Park and Museum will lead the year-long commemoration of this significant achievement. This exhibit and related programming will explore the challenges of suffragists in Alabama, the racial issues that shaped the Women's Suffrage Movement, and the fight for universal suffrage which continued long past 1920.
The exhibition should set a serious, optimistic tone. Visitors should be able to learn about the history of the topic and leave feeling proud and ready to engage in continued action. The content of the exhibit, and subsequently the design, will highlight and explore Reconstruction era, Suffragette Movement, and the Civil Rights Movement.
An over-arching goal for this design was to fuse the past with the future. The content of the exhibit would range from 1850-today, through Reconstruction to the Civil Rights to present-day efforts to expand and protect voting rights.
To honor this balance and past and present, a bold, serif type similar to ones used in Suffragette banners was paired with a modern san serif. Aged, black and white photos are displayed with a bright color overlay. The final color palette was used strategically to tie information to relevant time periods (early Suffragette efforts are viewed in purple as their preferred color while later Civil Rights efforts are displayed in green).
The overall design is vibrant and engaging while not overshadowing historical photos, documents, and supplementary text.
The museum was the bronze recipient in the under $25,000 budget category for the 2020 exhibition competition. The exhibition competition focuses primarily on exhibitions of merit that are well designed, provide educational value and treat objects with care and respect.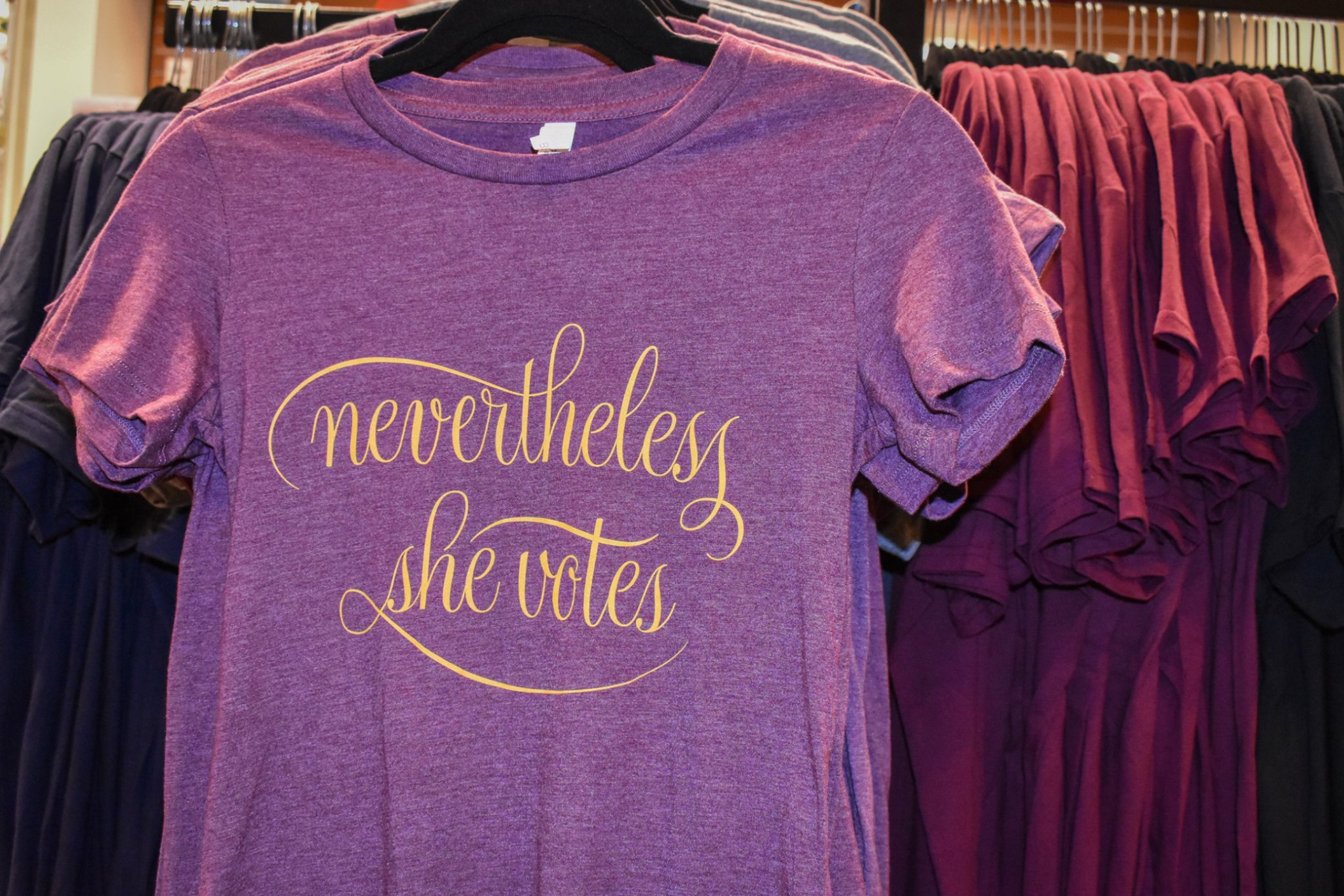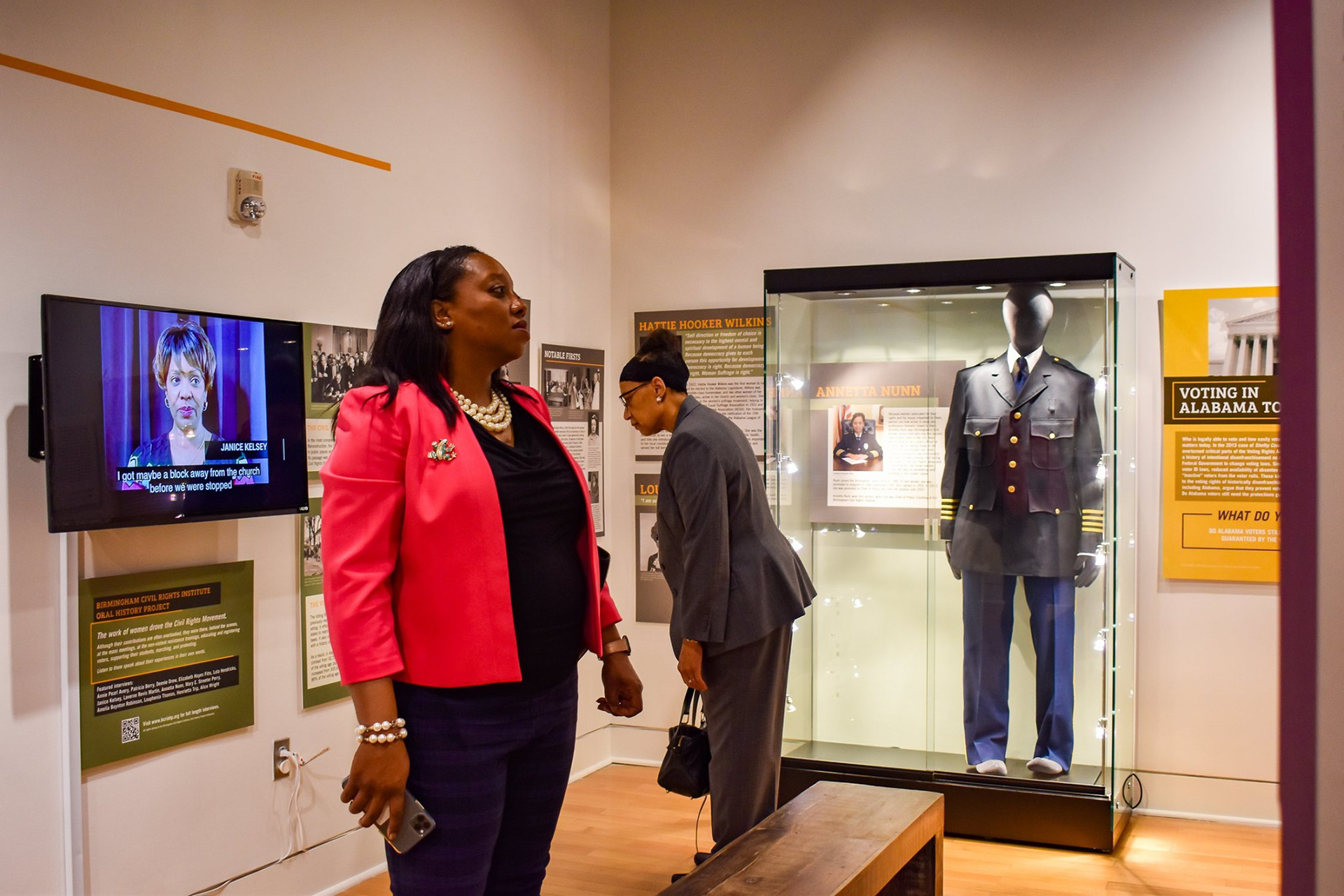 Photos from Vulcan Park & Museum's Facebook page.